WASHINGTON COUNTY, GA. LAND WARRANTS, 1784-1787 transcribed by Mary Bondurant Warren and Jack Moreland Jones. 1992, iv, 92 pages, map, index.

§[Walw] $14.50
---
Muscogee County

General Henry Lewis Benning This Was A Man: A Biography of Georgia's Supreme Court Justice and Confederate General by J. David Dameron
This biography is the premier and definitive story of Georgia's stalwart judge, statesman, and military commander. Affectionately known as "Old Rock," General Henry Lewis Benning led his brigade of dogged Southern warriors to numerous victories against overwhelming odds. Their achievements at the defense of Burnside's Bridge, the capture of the Devil's Den, and many other victories legendary in the annals of the American Civil War. Yet little has been written about the man who led them. His story delves deeply into political affairs, court cases, and the societal woes that he and his peers were forced to address. Through the words and deeds of Henry Benning, explore the impact of religion, slavery, and the critical roles these institutions played in antebellum society. As his story unfolds, the reader will learn how Benning's background and experiences shaped him into one of the most admired men of the South.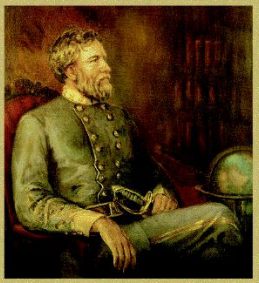 Set in the tumultuous era, Benning's story is filled with real-life drama. His personal triumphs and tragedies as well as the important events of his day are supported by bountiful resources for further investigation. Original maps, charts and rare photographs enhance the narrative, which is also supported with detailed chapter notes, references and little-known facts. For example, discover why Margaret Mitchell used Benning's Beautiful wife as a character model for her bestseller, Gone with the Wind. Examine how Benning surpassed his classmates Howell Cobb and Herschell V. Johnson (Georgia governors) and became Valedictorian of his class at Franklin College (now the University of Georgia). Find out why Henry Benning was so respected in Columbus, Georgia that his fellow citizens recorded, "No man in this city is loved like he." Upon his death, Benning was sincerely mourned by the affluent, the poor, and even his former slaves. Moreover, discover for yourself why Benning's friends and family recorded on his tomb, General Henry Lewis Benning, "This Was a Man!"
5 ¼" x 8 ¼" format, 438 pages, color cover, 92 internal illustrations, bibliography, comprehensive index, maps, charts, graphs. Paperback.

[Ghlb] $31.95
---
SEE ALSO: